Learn How To Screen Print With Catspit Productions, LLC


The Yudu Screen Printing Machine
---
---
The Yudu Screen Printing Machine: What Can It Really Do?
For those of you who don't know what a Yudu is, it's a complete screenprinting machine packaged in a table top design. It incorporates the screen exposing system, screen drying and printing system into a large plastic all in one machine. This unit is designed to be used at home by soccer moms and hobbyists alike. The confusion comes in when the unit is promoted as a good choice for commercial screen printing.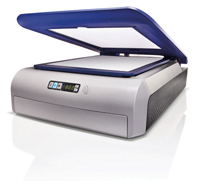 Because the machine retails for around $250 dollars or less, many people are attracted to it for a wide variety of screen printing applications. That includes people who are interested in starting a screenprinting business from home.
In my humble opinion the Yudu machine is best suited for hobbyists and people who are only going to print a couple of dozen shirts each year.
It's a great unit for do it yourselfers who want to print maybe 12 shirts for friends, family, and personal events. The Yudu is cool for very low quantity print runs and especially one color designs. It is a well designed hobbyist consumer product.
Let's take a look at some of the reasons I would NOT recommend this product for anyone wanting to seriously screen print tee shirts for profit and start a business:
The Yudu only prints 1 color at a time with 1 shirt at a time. This means if you want to print multiple colors, you will need to print the first color, remove the screen and then have a second screen ready to put on the Yudu machine and print the second color. This poses problems in that you have to remove the first color screen and then get the second in the machine so it will print in registration with the first. The Yudu machine is just not designed to print multiple colors and the system they provide to do so is very sloppy not to mention time consuming. Screen printing tee shirts for profit is all about volume and numbers. The faster you can produce a high quality product with minimal effort, the more money you will make selling that product.
The Yudu comes with a very small 11"x14" print area screen and does not even include a professional squeegee. The screen is 15"x19" in total. The screen is very flimsy and unstable and when it comes to squeegees, the people at Yudu have a lot to learn.
The package comes with water based inks which are the hardest inks you could choose to work with as a beginner. The entire system is so time consuming that you will find your inks drying in the screens as you try to print. Not to mention the fact that their line of colors is very limited.
The system uses capillary film which can be difficult to work with as a beginner. Problems with adhesion, exposure, and removal are common with this unit. Direct liquid emulsions are often used as a "hack" with the Yudu rather than the very expensive "emulsion sheets" they sell. The direct liquid emulsions are much cheaper to use and in my opinion, easier to use as well.

The whole concept of the Yudu machine on a marketing level is consumables usage. Yudu makes big money by selling the consumables used with the machine. When you buy the Yudu you get: the Yudu machine, an adult t-shirt platen, blank ink-jet transparency, 110 mesh screen, the plastic squeegee, 2 fl oz black water based ink, platen adhesive sheet, instructional DVD, user manual, and emulsion sheets. But the supplies are not cheap. The 15"x19" screens run about $28.00 for an 11x14 printing area. The emulsion sheets, (2 packs), are $19.00. A 5 pack of transparencies are $6.00. Inks are around $22.00 for a 3-pack of 8 oz bottles. You would also need more than one platen if you're doing any quantity of printing. Other supplies needed for this machine that cost extra are: emulsion remover, block out, adhesive sheets, registration panels, and all of your clean-up materials. This factor alone will make it costly to work with and very difficult to compete in the printed garment industry. (Pricing is based on list retail)
Most screens are available only in 110 mesh counts. If you have any experience with screen printing then you know that mesh choice will be dependent on your design. You will not be able to get fine detail or fine lines with a 110 mesh and the exposing system used by the Yudu. This can make screen making extremely difficult for the beginner.
You can find 220 mesh count screens and even rubber edged squeegees for the Yudu but they cost extra and are not readily available at all retailers who sell these products.
The instructional DVD and written instructions are known to be confusing and incomplete. It takes a basic understanding of the screen printing process to be able to use this product easily.
In conclusion I will reiterate: the Yudu is a cool hobbyist product for printing 1 color designs on a low volume basis. It is not a product designed for commercial usage and high volume printing for profit. It is also important to note that you will not be able to print anything more than flat substrates with the Yudu. It would be extremely difficult to print a sneaker for instance, as promoted in the Yudu commercial.
It may not be impossible, but it will be an awesome challenge to print any 3 dimensional objects with this machine. I can say this for a fact because I know that it would be a challenge even for me to do such work on my professional rotary tee shirt press which is designed for printing flat substrates just like the Yudu.
---
---