Screen Printing Supplies From Catspit Productions, LLC


Here you will find Catspitís Super Inkjet Film Positives as well as listings for vendors who sell silk screen printing supplies and products.
---
Please read each vendor listing for specific instructions on how to take advantage of any discounts. All discounts and incentives were negotiated by Jonathan himself. Some vendors listed here do not offer an incentive. Catspit Productions is not sponsored by any of the following vendors. None of these vendors are affiliated with each other and are listed here as a competitive service to Catspit customers and website visitors.
See the video at the bottom of the page for a personal note from Jonathan.
---
Catspitís Super Inkjet Film Positives - INKJET FILM 8.5 X 11

This is an awesome inkjet film for beginners and hobbyists as well as the home printer. Professionals use this same film in their commercial shops. The only difference here is that Catspit Productions offers the same film in smaller quantities making it affordable to everyone. Domestic and international pricing is listed and the film is purchased through PayPal.
---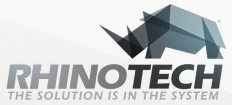 RhinoTech offers chemicals and equipment including RhinoCleanô Green≤ ô Products that work hard to reduce our industryís carbon footprint with durable, biodegradable, and no-waste products. These include: mesh prep, screen wash/ink degradent, press wash, stencil remover, and hand cleaner.
USA-built RhinoClean screen printing equipment includes Solvent Recirculation, Screen Drying and Screen Stretching systems enabling space saving and economy. Back-lit Washout Booths offer a no splash-back system to afford efficient use of water resources. RhinoTech also offers the revolutionary dry stencil system called RhinoScreen.
Eliminate emulsion, film, chemicals, and the need for an exposure unit or a washout booth. Get 5% off your order when you use code Catspit511 at checkout. All discount offers are exclusive to Catspit Productions and the appropriate Catspit code must be used to receive it. Continental US sales only, (excludes AK and HI).
RhinoTech will give you a 5% discount plus free shipping on orders over $50. Make sure to use code Catspit511 when you check out.
Enter code Catspit511 at checkout for a 5% discount!!
---

Saati Express offers screen printing chemicals for many different phases of the process. Their screen making chemicals are superior in formula and function. Saati avoids any use of toxic chemicals such as NMP & methylene chloride, HAPS, phthalates and heavy metals, to ensure RoHS compliance. Saati products are biodegradable and drain-safe when used according to instructions published in the Saatichem product Technical Data Sheets.
Continental US sales only, (excludes AK and HI). Visit our Saati Express page and see the recommended products. You can now purchase Saati products featured in the YouTube videos with a 5% discount when you use code: catspit
Saati Express will give you free shipping and the 5% discount. Make sure to enter code: catspit when you check out.
---

Integrity Print Supply offers a wide variety of screen printing supplies and accessories. They carry such brands as Sprayway, Tekmar, Excalibur Inks and Saatichem. IPS also sells pre cut squeegee in wood handles, scoop coaters, pre-stretched screens and much more. Please take the time to explore their ecommerce website for all of the great screen printing supplies available for purchase with a Catspit discount!
Enter code Catspit for a 5% discount! Continental United States, Canada and Mexico sales only, (excludes AK and HI). Discount does not apply to major equipment.
Enter code:

Catspit

at checkout for a 5% discount!
---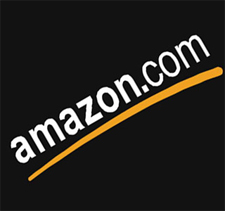 Amazon.com offers many screenprinting products for the home printer. The supplies and products listed here are better suited for home applications rather than commercial or professional applications. These products are not intended for professional screen printing purposes.
Catspit Productions does not endorse or recommend any of these products for commercial screen printing. The products listed are here for your convenience and consideration. Please thoroughly research any product before you make a purchase. Catspit Productions does not offer technical support for items on this page. Some products may be offered through a third party ecommerce site.
Screen Printing Supplies From Amazon.com
---